Giving it up
March 19, 2008
March 19, 2008 7:30 AM
Share with others:
Several mistakes by the Penguins lead to a 5-2 road loss to the Rangers.
-It must be a regular song up there for warm-ups. As Dan Potash interviews Marian Hossa, we can hear "Banquet" by Bloc Party. We heard that back in November.
-Ty Conklin starts for the Penguins.
-The Rangers go with Henrik Lundqvist in net.
-The Penguins' scratches are Rob Scuderi, Sidney Crosby, Georges Laraque and Dany Sabourin.
-The Rangers scratched Petr Prucha, Jason Strudwick and Ryan Hollweg.
-The Penguins brought their fathers along for the road trip.
FIRST PERIOD
18:02: Paul Steigerwald and Bob Errey mention that Kris Letang and Hal Gill are "complementary" to one another. Translation: Gill is big and slow. Letang is is small and quick.
16:24: Scott Gomez provides the first shot of the game. He sneaks through the defense and tries to jam one by Conklin. Bob Errey gets the obligatory, "both players are from Alaska" reference out of the way.
15:25: FSN Pittsburgh shows us the lines:
Malone-Malkin-Sykora
Dupuis-Staal-Hossa
Ruutu-Talbot-Kennedy
Minard-Taffe-James
15:23: Errey says "Minard" about three times seemingly getting a kick out of it in a similar fashion to a child hearing a normal word that sort of sounds like a swear word for the first time. Like Shih Tzu.
13:33: Conklin's stick-handling gets him into some trouble again. He loses control of the puck behind the net. Sean Avery grabs it and tries to jam it in. Conklin is able to recover and keep it out with his stick.
12:31: The Atlanta combo of Pascal Dupuis and Hossa almost comes through. On a give-and-go, Dupuis tries to slide a pass across the crease to Hossa who can't quite punch it in behind an out of place Lundqvist. Gomez is sent off for hooking Dupuis. We really need to come up with a name for Dupuis and Hossa. Like the Peach Connection or something. Nothing that lame mind you. "Peach Connection" sounds like something Steigerwald would come up with. Hit us up with any suggestions.
10:56: Marc Staal shows a lot of guts and blocks a one-timer by Evgeni Malkin.
10:20: The obligatory smashing of Connor James comes courtesy of a Ranger we could not identify. He knocks James over with a check from behind near the boards in the neutral zone.
8:53: Jaromir Jagr brings the puck into the offensive zone and drops a pass for Sean Avery. Avery lifts his legs fires a laser of a wrist shot past Conklin glove-side. Errey compares Avery to Mark Messier. Uh... not quite. Rangers 1-0.
8:43: Coming back from commercial, Dan Potash interviews Ty Conklin's dad, Bob Conklin. He just looks like a dude from Alaska.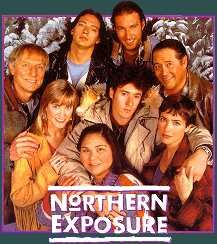 8:13: Just as Steigerwald is talking up the Conklin clan, Ty Conklin gives up a bad rebound that leads to a goal. Chris Drury throws a shot on net that Conklin kicks right out to Ryan Callahan who slams it home. Rangers 2-0.
5:27: Hossa fires a shot on net from the right side. Lundqvist blocks it away.
5:15: Avery tries to skate by Gill but gets power-slammed by the Penguins defenseman. Errey exclaims, "A fistful of dollars for Avery." Huh? Apparently Avery laughed at Gill's mule:
2:09: Dupuis hammers Avery to the ice with a nice check in front of the Penguins bench.
2:04: Hossa comes up ice and tries to center a pass for Jordan Staal but Fedor Tyutin makes a nice play and dives to break it up.
1:38: Ryan Malone uses Marek Malik as a screen and snaps a wrister on net. Lundqvist is able to locate it and make a glove save.
1:11: Callahan pounds a one-timer on net. Conklin makes the save.
0:59: Maxime Talbot moves a pass across the slot to Tyler Kennedy. Kennedy doesn't really get a good shot off and the puck flutters over the net.
0:20: Rangers coach Tom Renney looks like Saturday Night Live producer Lorne Michaels.
0:00: End of period. Gill and Avery exchange shoves. Rangers 2-0.
FIRST INTERMISSION
-The Rangers owned a 12-8 advantage in shots.
-The Penguins edged the Rangers 8-6 in faceoffs.
-Bob Errey professes his disdain for Neil Diamond.
SECOND PERIOD
19:40: It took them a little while, but we have our first "the Staals are brothers" comment. We've actually had four Alaska comments and only one Staal brothers comment to this point.
18:22: Memo to Henrik Lundqvist: We know it wasn't your fault Ryan Whitney basically threw a puck up ice that sprung Jarkko Ruutu on a breakaway. We know it wasn't your fault the rest of the Rangers made a bad line change that basically left you in a three-on-none situation with Ruutu, Talbot and Kennedy. But RUUTU DOES THE SAME MOVE EVERYTIME ON THE BREAKAWAY! He does that shoulder juke and moves to the backhand where he lifts it over you. It happens every time. It couldn't be more obvious if he sent you a press release. Rangers 2-1.
16:50: What the heck was that? Lundqvist and Tyutin miscommunicate on a puck played down by the Rangers net. Dupuis jumps on it and swoops behind the net. He dishes it off for Jordan Staal. Staal fires a shot in tight. Lundqvist makes the first save but Staal sneaks the puck by Lundqvist. Hossa gets an assist on the play somehow. Bad play by the Rangers. Tom Renney calls a time-out to get organized. Penguins 2, Rangers 2.
16:19: Steigerwald makes fun of Jagr for tucking in his jersey.
16:05: Whitney makes a horrible giveaway from the corner and dishes the puck right to Fredrik Sjostrom in the slot. Sjostrom moves in uncontested, dekes and beats a helpless Conklin. Absolutely brutal play by Whitney. Rangers 3-2.
14:43: Kennedy tries to james a shot in net. Lundqvist eats it up. A scrum ensues. Ruutu and Callahan emerge from the pile giving each other the business. The officials break it up.
14:20: Steigerwald campaigns for fans to send in names for the Malone-Malkin-Sykora line. We would suggest the "Last Men Standing Line" Because they were seemingly the last healthy bodies on the Penguins roster.
13:33: Malone snaps a shot off from the right faceoff circle. Lundqvist eats it up. Malkin drives to the net and basically hip-checks Lundqvist's head. The Rangers take exception and shove Malkin. As we come back from commercial, we see Malone and Avery have been sent to the box. We would've given Malkin two minutes for goaltender interference. Four-on-four.
11:34: Dupuis is nabbed for hooking Christian Backman.
11:01: Gomez throws the puck into the crease. It gets kicked out and Martin Straka jumps in and directs it to the net with the shaft of his stick. It doinks off the post and into the back of Conklin's equipment. Before it can slide across the goal-line, Brooks Orpik is Johnny-on-the-spot and pins it against Conkin's leg. The Rangers basically try to push Conklin and the puck into the net before the officials blow the play dead. A replay confirms no goal was scored.
9:14: As we come back from commercial, Ty Conklin's dad looks far more interested in cleaning the glass in the luxury suite he sitting in than actually watching the game. You've got to love a clean Alaskan. We don't know why, you just do.
8:13: Straka comes up ice. He uses Whitney as a screen and fires a shot. Conklin blocks it away.
7:16: Jagr swoops behind the net and throws a backhander on net. Conklin needs to get down to kick it out.
6:31: Lundqvist apparently got that memo on Ruutu and applied it to Malone. Malkin dishes the puck into the slot for Malone. Malone tries a version of that Ruutu move and knocks it away.
5:37: Kennedy throws a shot on net. Lundqvist eats it up.
4:40: Gomez jumps on a loose puck in the slot and snaps a shot on net. Conklin absorbs it. Jordan Staal is sent off for tripping.
3:19: Malkin has an opportunity to score a shorthanded goal, but Drury gets down to block the shot.
0:31: Ruutu and Avery get involved near the Penguins bench. Even as he leaves the ice, Ruutu appears to have a hold of Avery's stick.
0:01: Letang dumps the puck into the offensive zone and gets hammered by Brandon Dubinsky.
0:00: End of period. Malone and Dubinsky exchange pleasantries. Rangers 3, Penguins 2.
SECOND INTERMISSION
-The Rangers are out-shooting the Penguin 21-19.
-New York is controlling the faceoffs, 20-14.
-Paul "The Butcher" Alexander calls Maple Leafs defenseman Carlo Colaiacovo, "Carlo Koklio."
-Mike Yeo looks very lucid before the third period.
THIRD PERIOD
19:27: Shanahan sneaks in and fires a wrister to the far side of the net. Conklin shuffles it away with his glove.
16:37: Jordan Staal powers his way by Dan Girardi and slides the puck into the slot. Dupuis tries to shoot it, but is upended in the crease by Fedor Tyutin. No call.
14:23: Girardi throws a puck from the point on net. Uncontested in front of the net, Avery takes it, controls it and picks his spot by shooting over Conklin's right leg. Horrible defense. Rangers 4-2.
13:35: The Staals are brothers.
12:12: Steigerwald informs us that the fans at Madison Square Garden are chanting "Re-Sign Ave-Ree! Re-Sign, Ave-Reee!"
11:15: Avery and Dupuis get in each other's grills. The officials break them up.
8:31: This is just getting ugly. Malkin treis to move the puck up along the boards. Drury grabs it and throws it towards the net from the point. Straka grabs it and re-directs it by Conklin. Rangers 5-2.
5:59: What's up with that flavor saver Jagr is growing? Gabriel Shear unavailable for comment .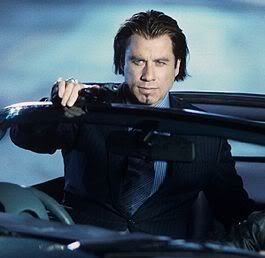 2:06: Sykora turns and fires a shot using Malone as a screen. Lundqvist kicks it out.
0:00: End of game. Rangers 5, Penguins 2.
POSTGAME
-The Rangers raised their sticks to the fans at center ice as they normally do following home wins:
-Both teams made mistakes. One made fewer than the other. That was the team in the blue jerseys. That's why they won.
-Did anyone see Marian Hossa?
-The Penguins were out-shot 30-24.
-The Rangers dominated the faceoff battle, 32-16.
-The Staals were only brothers twice by our count. We guess Steigerwald and Errey only care for those Staal brothers who play forward.
-The Penguins dads were there far too many times for us to count.
-Alaska only got love about four times by our count.
-There were only three power plays in the game and no one scored on them. The Penguins only got one.
-Martin Straka had a goal and an assist. Fire Craig Patrick. Wait...
-Henrik Lundqvist made 22 saves and recorded his 100th career win.
-Marc Staal had four blocks.
-If it wasn't clear why the Rangers fans were chanting "RE-SIGN AVE-REEE!" Sean Avery is a free agent at the end of the season.
-Darryl Sydor and Ryan Whitney were a minus -3.
-Turns out Jarkko Ruutu really liked Sean Avery's stick:
MAN OF THE CENTURY
We don't have a vote in any of the categories for the NHL awards. That's probably a good thing since Peter Ahola would be getting a first place vote for the Norris Trophy despite having not played in the NHL since the 1993-94 season.
That said, we would give a first-place vote to Alexander Ovechkin in regards to the Hart Trophy as the league's MVP. Even if he doesn't lead the Capitals into the playoffs he is unquestionably the MVP in our eyes. He accomplishes so much with relatively little around him.
Jarome Iginla has Dion Phaneuf. Niklas Lidstrom has Henrik Zetterberg and Pavel Datsyuk. Vincent Lecavalier has Martin St. Louis (as well as one of the worst teams in the league.)
The most likely challenger to Ovechkin in terms of consideration for the MVP would be Evgeni Malkin. He's carried the team in Sidney Crosby's absence. He's elevated his game to an MVP level. But even with the absurd amount of injuries the Penguins have endured this season, Malkin still have a much better supporting cast then Ovechkin.
Sergei Gonchar, Petr Sykora, Ryan Malone have all lent ample support to Malkin this season. Also, many would argue Ty Conklin has been the Penguins' MVP this season.
In comparison, while Nicklas Backstrom, Viktor Kozlov and Alexander Semin are all fine players, Washington's supporting cast isn't up to par with the Penguins'. Additionally, Washington hasn't had top-notch goaltending for most of the season. Olaf Kolzig has served as the Capitals' primary goaltender this season, and has been one of the worst in the league statistically.
If you took away Malkin from the Penguins, they're still contending for the eighth seed in the Eastern Conference. If you took away Ovechkin from the Capitals, they're the Los Angeles Kings of the east.
And as if he didn't have enough impressive credentials on his resume this season, Ovechkin became the first player to reach the 100-point mark this season after scoring a goal and two assists in a 4-2 win at Nashville last night. The win extended a winning streak to four games for Washington and kept them two points behind the Flyers in the race for eighth place in the Eastern Conference.
Ovechkin now has 58 goals on the season with eight games remaining. He is five behind Luc Robaitalle's single season record for goals by a left winger. Robitaille scored 63 for the Kings in 1992-93.
When you consider Ovechkin's season is occurring in an era where defense still rules (despite what you've heard about the "new" NHL) and Robitaille's occurred at the tail-end of the free-wheeling times of the 1980s and early 1990s, it's hard to dispute Ovechkin as the league's MVP.
EMPTY NETTER ASSISTS
Penguins
-NHL Network had a nice piece about Mario Lemieux' comeback from cancer recently:
-Evgeni Malkin's teammates care not for the Art Ross Trophy.
-So, Jesus or Superman? Who do you want?
Atlantic Division
-A clutch save by Antero Niittymaki in the final seconds preserved a 3-2 win for the Flyers against the Thrashers. Joffrey Lupul had two assists in the win.
-Islanders goaltender Rick DiPietro will miss the rest of the season due to that hip injury he suffered during the All-Star skills competition.
Northeast Division
-Kyle Wellwood had a goal and an assist for the Maple Leafs in a 3-1 road win against the Islanders.
-Check out this crazy goal Islanders defenseman Rob Davison scored against Maple Leafs goaltender Vesa Toskala last night:
-Referees hate Senators coach Bryan Murray also.
-Sabres defenseman Teppo Numminen could return before the season is over.
Southeast Division
-Thrashers forward and former Penguin Erik Christensen is dealing with a knee injury.
-Because his hair is so nice, Alexander Ovechkin signed an endorsement deal with a chain of hair salons.
-No wonder Panthers forward David Booth always does well against the Penguins. He has laser vision:
Central Division
-The Blues gave the Penguins some help with a 4-3 shootout win at Montreal. Keith Tkachuk had a goal and an assist in the win.
-Manny Malhotra scored two goals and Fredrik Norrena made a whopping 18 saves for the Blues Jackets in a 3-0 shutout of the Flames.
-Check out this nifty goal Malhotra scored against the Red Wings Saturday:
-Blue Jackets forward Fredrik Modin is dealing with the flu.
Northwest Division
-Sam Gagner and Tom Gilbert each had a goal and two assists for the Oilers in an 8-4 rout of the Coyotes.
-Check out this goal Oilers forward Jarret Stoll scored last night:
-The Oilers still believe.
-Canucks forward Mason Raymond will miss four weeks due to an injured knee.
Pacific Division
-Brian Boucher made 29 saves for the Sharks in a 2-1 defeat of the Kings.
-Ducks rookie Bobby Ryan will be on one of the team's top two lines tonight. Ryan was the second overall pick in the 2005 draft after Sidney Crosby.
Adams Division
-There's a Hartford Whalers documentary coming out.
-Police are investigating a sucker punch that occurred in an ECHL game.
-EN Reader T.J. McAloon found this good piece on NHL.com about players' nicknames.