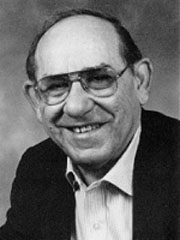 Steve Miskin's source of political rhetoric
It's like 2000 all over again. It's been three weeks since the election, and we still don't know which party is in charge. We're not talking about the White House this time, of course, but the state House of Representatives. Democrats have declared victory. Republicans have declared not-quite-victory-but-definitely-not-defeat,-at-least-not-yet. Or, put another way, "It's not over til it's over, and it's not over," said Yankees great Yogi Berra, er, we mean, Steve Miskin, an aide to the current House majority leader, Rep. Sam Smith, R-Punxsutawney. Dems say they'll control the House by a 102-101 margin in 2007-08 because the Democratic candidate in the 156th House District race, Barbara McIlwaine Smith, leads her Republican opponent, Shannon Roy, by 23 votes.
... So where does that leave current Speaker of the House, John Perzel? Capitolwire.com's Pete DeCoursey says it leaves him in limbo: "Some House GOP sources say Perzel has assured top allies if he can't get the House GOP back to 102 members by the Jan. 2 swearing-in of the new speaker, he will drop out of leadership. That is intended to reassure the House GOP leaders who would be bumped down in or bumped out of leadership if Perzel decided to become House minority leader." That's because the minority party has one fewer leadership position than the majority party. Republicans held their caucus elections before this week's reversal of fortunes, and expected that Perzel would remain in the Speaker's chair. If Dems remain in control, either Perzel drops out of leadership, or he bumps Sam Smith out of the minority leader's spot, or he makes a power play and convinces his party to hold new elections.
Or: "Retiring Rep. Mark McNaughton, R-Dauphin, a longtime Perzel ally and admirer, told Capitolwire, 'The speaker has five or six Democrats who hate [House Democratic Leader H. William] DeWeese and are willing to switch.' DeWeese, of Greene County, is the Democrats' presumptive nominee for speaker."
Five or six switches? Is this for real, or is this Karl Rove predicting a Republican sweep last month?
Or: The GOP might stay in the minority, but Perzel will convince those five or six Dems who are dissatisfied with Bill DeWeese to vote for Perzel, and not DeWeese, when it comes to selecting a House Speaker.
Lots of options here.
... More on the tight House race. Over at his blog, Null Space, Chris Briem has some thoughts on the legislative divide, along with a color-coded map depicting the state's mottled partisan complexion in the state House elections that produced the narrowly divided chamber.
"Death or just illness could make the House evenly split at any moment. What if just one member is absent? Or as is becoming common, a legislator who is also a reservist gets called up? Cases like Sen. Pippy, who kept his office while away for a year (or in his case actually was elected in absentia), may not be feasible since it could switch the balance of power. Even a member's extended visit to the water closet could result in parliamentary maneuvering. This could be very interesting to watch. The most important person in Harrisburg these days may be the House parliamentarian."
... Via John Micek's Capitol Ideas blog,
we learn that WGAL-TV is reporting that two Republican state reps, Mark McNaughton and Peter Zug, have "soaked the taxpayers for $17,000 in back-dated reimbursement payments ... According to House records, Zug cashed in dozens of per diem payments, totaling $9,419. He hadn't collected them for years. McNaughton, meanwhile, collected slightly less than $8,000, the station reported. Both lawmakers declined requests for comment."
Now that's a helluva Christmas bonus, no?
Dispatches from D.C.
The nationwide rollout of electronic voting machines was smooth, but not smooth enough, reports the Pee-Gee: "American democracy survived the Nov. 7 general election without any major voting machine disasters, but there were far too many problems to call it a real success, according to a report released yesterday by a nonpartisan election reform group. Long lines, machine mishaps and inadequate poll worker training in many states -- combined with questions about 18,000 'undervotes' in a hotly contested Florida congressional race -- likely damaged the public's confidence in widespread technological changes made since the disputed 2000 presidential election, the group said.
... In the Boston Globe, columnist Joan Vennochi features an interview with the Navy's contribution to Congress, Pennsylvania's Joe Sestak, of Delaware County: "Joseph A. Sestak Jr., a former Navy vice admiral with 31 years of service, won a seat in Pennsylvania's Seventh District. Now Sestak is educating himself about the rules of engagement in Washington. After checking with the House historian, Sestak said he was told he is the highest ranking member of the military to win election to the House of Representatives. He hopes those credentials give him 'immediate entree' on defense and national security issues. But he also knows that freshmen don't always get the committee assignments they might prefer -- in his case, that would be armed services and education -- or the platform they desire.
"Conforming to Washington sensibilities could be a challenge for some. Virginia's newly elected Democratic senator, James Webb, a former Marine, an ex-Republican, and a Navy secretary under Ronald Reagan, has a brash style that is already making headlines. The Washington Post reported that Webb declined to stand in a presidential receiving line or have his picture taken with President Bush at a recent White House reception for freshman members of Congress. Webb also brushed off Bush when he inquired about his son, a Marine serving in Iraq, saying, 'I'd like to get them out of Iraq, Mr. President.' While declining to criticize Webb, Sestak said he would have no problem shaking hands with Bush even though he opposes the administration's Iraq war policy and believes Bush made 'significant errors.' He said, 'I tend to look at the president as also representing the institution of the presidency.'
Later, Ms. Vennochi quotes the freshman's assessment of the meaning of the election results:
"As he sees it, the voters 'threw the other party out,' and Democrats still must prove the merits of the alternative: 'The message was, 'fix the problems.' It wasn't that the Democratic Party is a better group of people.'"
Jim Webb: offensive boor?
... Oh, and about that Jim Webb thing.
Sen.-elect Jim Webb has worn out his welcome with one WaPo columnist, even before taking office:
"Jim Webb, Democratic senator-elect from Virginia, has become a pompous poseur and an abuser of the English language before actually becoming a senator. Wednesday's Post reported that at a White House reception for newly elected members of Congress, Webb 'tried to avoid President Bush,' refusing to pass through the reception line or have his picture taken with the president. When Bush asked Webb, whose son is a Marine in Iraq, 'How's your boy?' Webb replied, 'I'd like to get them [sic] out of Iraq.' When the president again asked 'How's your boy?' Webb replied, 'That's between me and my boy.' Webb told The Post: 'I'm not particularly interested in having a picture of me and George W. Bush on my wall. No offense to the institution of the presidency, and I'm certainly looking forward to working with him and his administration. [But] leaders do some symbolic things to try to convey who they are and what the message is.'
"Webb certainly has conveyed what he is: a boor. Never mind the patent disrespect for the presidency. Webb's more gross offense was calculated rudeness toward another human being -- one who, disregarding many hard things Webb had said about him during the campaign, asked a civil and caring question, as one parent to another."
That's from George Will.
... This is from Rich Lowry of the National Review: "Is President Bush still the nation's commander in chief? Yes, he continues to return the salute when boarding Marine One, but it's a role he sometimes seems on the verge of abdicating. He has left the question of troop levels in Iraq to the generals on the ground. Gen. George W. Casey Jr. told Bush a few months ago that they would wait and see how Iraq looked after Ramadan, which ended in late October. Well, Iraq looked worse. Now the administration seems to want to wait to see the conclusions of the Baker-Hamilton Iraq Study Group or one of its internal reviews of Iraq policy before making any new departures. In the meantime, Iraq looks still worse. As the administration waits, Iraq burns. Bush has been at the mercy of events in Iraq. Perhaps that's forgivable. Even Abraham Lincoln famously confessed, 'Events have controlled me.' What's less understandable is being controlled by other people's advice. Bush has been presiding over the Iraq War for three years, and he really has no better ideas than might bubble up from his national-security council or from an Iraq Study Group including the likes of Sandra Day O'Connor and Vernon Jordan about how to prosecute the war?"
... And one more note: Go here if you want some free office furniture. Whose office furniture? We'll give you three guesses. (Hint: rhymes with Pantorum). The best part is, it's discounted $2,600.
Notes from the (2008) campaign trail
Here's the WaPo report on former Pittsburgher Tom Vilsack: "Iowa Gov. Tom Vilsack (D) formally launched his campaign for the White House here this morning with a jab at the leadership of President Bush, a warning that America's way of life is threatened and a promise to restore a sense of community to the nation. 'America needs a president who builds and creates, who makes our country more secure, who is bold and has the courage to create change,' Vilsack told a home-town crowd of supporters. 'I will be that president.'"
... The New York Times tries to be gentle, but calls it an uphill climb for the guv: "He remains virtually unknown, which explains why he is the first Democrat to formally declare his candidacy. He wants to get a head-start in the race -- and take advantage of the publicity that comes with a November announcement -- before the presumed Democratic giants formally enter the field. His candidacy is designed to have a home-spun, out-of-Washington feel, which explains the potluck supper that his wife presided over on the eve of his announcement. Mr. Vilsack's challenges? Name recognition, the ability to raise money, foreign policy experience."
Advantages: popularity in the Iowa caucus?
... Mr. Vilsack looks like a distinct longshot, but Chuck Todd, writing in the National Journal, warns that perceptions of Hillary Clinton as the 900-pound gorilla of the Democratic race may be premature:
"Too many of us have awarded Clinton the '08 nod too soon and too easily. The conventional-wisdom crowd is easily impressed by two things about her candidacy: money and her last name. There's also a dirty little secret that those of us in the media are leery to admit: She's good for business (particularly expense reports). Take the money and surname drama and add a dash of media anticipation, and you get the simplest explanation of the perceived Clinton juggernaut. There's one flaw in all of this, though, and that is the electorate. As the likelihood of a Clinton campaign becomes a reality, more reasons turn up that suggest why she could lose the nomination."
... Google's CEO, not content with running newspapers (and by extension Early Returns) into oblivion, wants to play a bigger role in politics, too. Eric Schmidt told a group of Republican governors gathered in Miami that the GOP's 2008 crop of presidential candidates had better embrace the Internet's harvesting and disseminating power if they hope to win in the upcoming election. His advice? Use YouTube!
Google just happened to buy YouTube earlier in the summer, but we're sure that's just a coincidence.
Notes from the (2010) campaign trail
Al Neri's "Insider" political journal says Dan Onorato, Allegheny County's chief executive, is already the candidate to beat in the 2010 governor's race: "Onorato could reverse the psychology of the 2006 election, where Rendell had a chokehold east of Reading and south of the Poconos, and had to at least scrape by in the rest of the state. Of course, Rendell ended up winning all over the state en route to a crushing 60-percent-plus victory over Lynn Swann. Onorato, like his close ally and ideological double, Bob Casey Jr., has a reverse geographical advantage from Rendell's. He would expect to win big in the west and have to compete for votes in the southeast suburbs against a Republican rival."
Early Returns' Useless Fact
Like young Luke Ravenstahl, a young Tom Vilsack got his break in politics by capturing the mayor's office after the death of his predecessor. In 1987, Mr. Vilsack was elected mayor of Mt. Pleasant, Iowa, succeeding Ed King. Whereas late Pittsburgh Mayor Bob O'Connor died of cancer, Ed King was murdered by a disgruntled city resident.
On Dec. 10, 1986 -- 20 years ago this coming month -- a man named Ralph Davis, upset about a backed-up sewer, burst into city council chambers, killing the mayor and wounding two council members. Ed King's father, according to Mr. Vilsack's telling of the story, personally recruited Mr. Vilsack to replace King.
Side note to that story, straight from Mr. Vilsack's mouth: "When I ran, I was under the assumption that I would have from the election day to January to become more familiar with the intricacies of the city budget. I didn't know that the Iowa law said that I was mayor the next day to fill out the unexpired term of the deceased mayor. So, that came as a shock and I learned it during the course of the interview after the votes were counted."